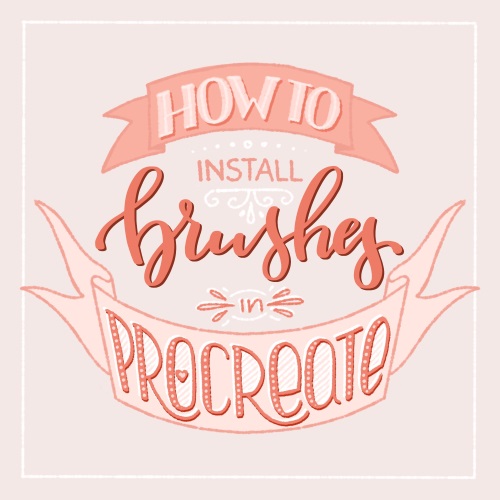 Since in the new 4.1 update installing the custom Procreate brushes is piece of cake, we have updated all our brush packages to the new single ".brushset" file. We kept the ".brush" files for those with earlier version of Procreate. If your iOS is older than 11.0 take a look at this tutorial.
After you download the package unzip and transfer the files to your iOS device (if you downloaded on PC) or upload to any cloud storage that is accessible from the iPad / iPhone. Remember the directory where the files are.
Open the Procreate app and open or create a document.
Tap the brush icon and create new set. Name it like the set you are about to install or with any other descriptive name.
Swipe up from bottom of the screen to access the iOS speed menu and drag the blue folder to the side, navigate to the folder with the brushes and tap the "brushset" file or drag the  "brush" files in the set that you created before.
That's all. Enjoy creating!