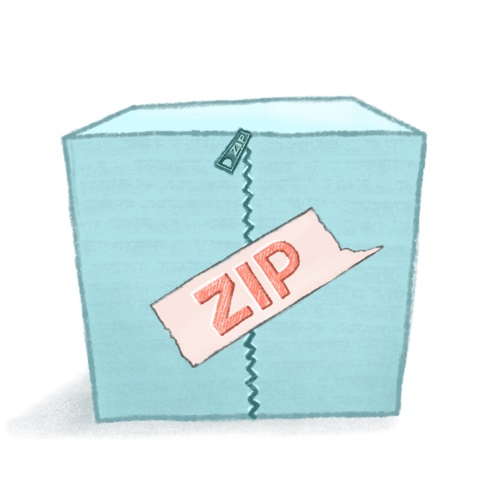 All packages come in zip archive. To use brushes, templates or other stuff you need to extract.  It is pretty simple. There are a lot of apps that handle this type of file. If you have not installed such software here are the solutions:
On Mac – double click the zip file and it will be extracted in the same directory as a folder.
On Windows 7/8/10- right click on the file, select extract all and choose a  directory. A folder will appear with the same name as the archive.
On iOS – you need to install an application. You can find one here. Follow the instructions of the preferred app.